Austin Food Blogger Alliance 2023 Board of Directors
---
Amy Drohen, President
Amy Drohen is founder of Sushi in the ATX sharing her Austin food adventures and joined Austin Food Blogger Alliance in 2013. She enjoys spending time with her pup Nala, volunteering for local nonprofits, food photography, all things social media, and can be found on Instagram @SushiGirl_ATX.
Shveta Moller, Vice President
Shveta Moller is the foodie behind ATX Bites where she shares her foodie adventures from Austin and beyond. When she isn't at an AFBA event, Media tasting, or asking her husband to cook for her, you'll find her working her day job as a Management Consultant or sharing her other passions in health coaching and baking chocolate desserts.
Jessica Stier, Membership
Jessica Stier is the blogger behind Desserts With Benefits — a healthy dessert recipe blog. She's been blogging since 2011, since she was a freshman in college studying nutrition. Over the years she's been blogging, she has published "The DIY Protein Bars Cookbook" as well as "The Naughty Or Nice Cookbook" with more on the way!
Joey Held, Social Media Chair
Joey Held joined the Austin Food Blogger Alliance in 2018 but has been a fan of eating for more than three decades. He drops recipes, reviews, and nostalgic food commercials over at Phat Phoodies, interviews business owners, musicians, authors, and other creatives at Good People, Cool Things, and he's the author of Kind, But Kind of Weird: Short Stories on Life's Relationships.
David Arias, Philanthropy Chair
I have always followed my dream of telling stories throughout the world. Which has led me from my native Asturias, a beautiful region located in the north of Spain, to work and study in the UK, Barcelona, Madrid, and Austin. I started a different adventure in each of those places.
In the UK, I fell in love and got my bachelor's degree in Media & Communication. In Barcelona, I started to write stories dreaming with the light of the Mediterranean Sea. In Madrid, I cried and laughed while I was becoming a writer and cultural journalist working for prestigious media. In the Spanish capital, I fell in love again and moved to Austin to start my own bilingual web project that tells the vibrating life of Austin in its English version and the European culture in its Spanish version.
Let me tell your story.
Deana Larkin, Education Chair
Deana Evans is the blogger behind The Weekly Menu – Healthified Gluten-Free Comfort Food where she adapts her favorite comfort foods into cleaner, gluten-free and dairy-free (except for Parmesan and goat cheese!) versions. She is always on the hunt for Celiac safe places to eat in Austin, TX. But since she cooks at home for two most nights, developing weekly menus comes in really handy to help save money and cut back on wasting food.
Julie Munroe, Treasurer
Julie Munroe is a bookkeeper, former interior designer, and half of the duo behind the blog Foie Gras Hot Dog – currently on hiatus. She has passion for all things vintage, be it recipes or rocking chairs. When she's not crunching numbers or baking, you'll find her either with an old cat on her lap or on a nice long walk in the Texas sunshine.
Anita Cheung, Public Relations Chair
Anita Cheung is the blogger behind Fearless Captivations, a blog about food, travel, and celebrations. She prefers baking to cooking, cake, and IPAs. Marketer by day, she enjoys trying new-to-her restaurants and is passionate about traveling the world.
Joleen Jernigan, Marketing Chair
Joleen Jernigan is naturally curious and enthusiastic about sharing her love for food, drinks, and Austin. She is a contributing blogger at The Austinot, writes for foundingAUSTIN magazine and other local publications, and works in copywriting and social media. She's lived in and traveled in several countries, and shares those stories on her own blog, www.eatlikebloggerdrinklikepoet.com.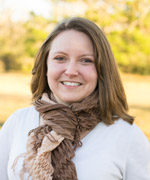 Heather Hunsaker, Immediate Past President
Heather Hunsaker has spent most of her life developing and concocting recipes inspired by the rich southern ingredients and flavors she grew up with. She is passionate about food, travel and cooking and enjoys sharing this passion with others by working as a professional recipe developer, cooking instructor and writer; as well as through sharing recipes and stories about life in Texas on her blog, Kitchen Concoctions.
 The AFBA Advisory Board includes:
Kendall Antonelli, Antonelli's Cheese
Addie Broyles, Austin-American Statesman
Carla Crownover, Springdale Handmade
Vance Ely, Central Market
Victoria Villareal, Bread and Butter Public Relations
Rachel Malish, Whole Foods
Matt McGinnis, Pen & Tell Us
Mariam Parker, Austin Food & Wine Alliance
Evelyn Sher, ELM Restaurant Group
Kelly Stocker, Community Builder
Patricia Tamminga, Patricia's Table
Brandon Watson, The Austin Chronicle