Next in our Spotlight series is a recent addition to the Austin Food Blogger Alliance, Jennifer Miller who writes Learn Act Live Love and is a health, wellness and business coach.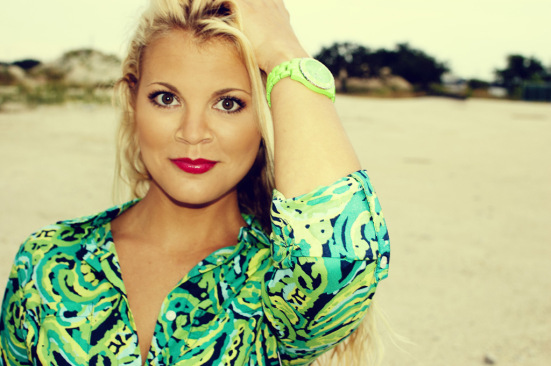 Tell us about yourself! Where are you from? Why do you blog? What is your focus?
Hey, hey!  My name is Jennifer, but I go by JP!
I grew up just outside of Austin in Dripping Springs back when it had one stoplight.  I moved to San Antonio for undergrad, did some world traveling during school, and I moved back to Austin as soon as possible for grad school.  I love this city!
I blog as a way to introduce healthy food ideas and concepts to a wider audience than I can reach by word of mouth.  It has been one of the few creative outlets I enjoy—getting my hands dirty in the kitchen and then telling the worldwide interwebs all about it!
I am an analytical type by day, but food blogging has been a way for me to share with others the non-CPA side of me (and help them take small steps towards health along the way).  Since when do CPAs have spunk and an infectious laugh?
How did you start blogging?
I started blogging in 2012 as a hobby.  I wanted a place to document all the recipes I was creating, and my junk drawer in my kitchen was overflowing with random pieces of paper with ingredient lists and measurements scribbled all over them. (And it might still look like that!)
Now, I want my blog to be a resource for people who are looking for direction, hope, and love around who they are, their connection to food, wellness, and personal growth.  Big things ahead for 2013!
What items are always in your fridge or pantry?
Fridge:  almond milk, fresh berries, organic eggs, leafy greens, and various beers 🙂
Pantry:  flax seeds, chia seeds, raw nuts & nut butters, unsweetened shredded coconut, dark chocolate, whole coffee beans, almond flour, coconut oil, and tons of fresh spices
If you could share dinner with anyone, who would you host and what would you eat?
Such a difficult question!  For a light-hearted approach, I'd have dinner with friends and family and invite John Legend.  He can serenade us with his soul singing and piano while I cook up a vegan balsamic roasted vegetable dish + red wine.  What's not to love?
What is your favorite AFBA memory?
As a new member, I really only have one experience thus far: the AFBA Cookbook Launch party at Freedmen's!  What a tremendous accomplishment and a beautiful book!  I am thankful to be a part of this unique, talented, and fun network of Austinites.
What is your most popular post?
One of my most popular posts is such a simple snack, Frozen Peanut Butter Cacao Banana Bites, but I always get a lot of feedback when I post smoothie recipes such as Vitamin-C Boost Orange Carrot Juice Smoothie.