In April, we were lucky to have two member happy hours, with the second being at Malibu Poke.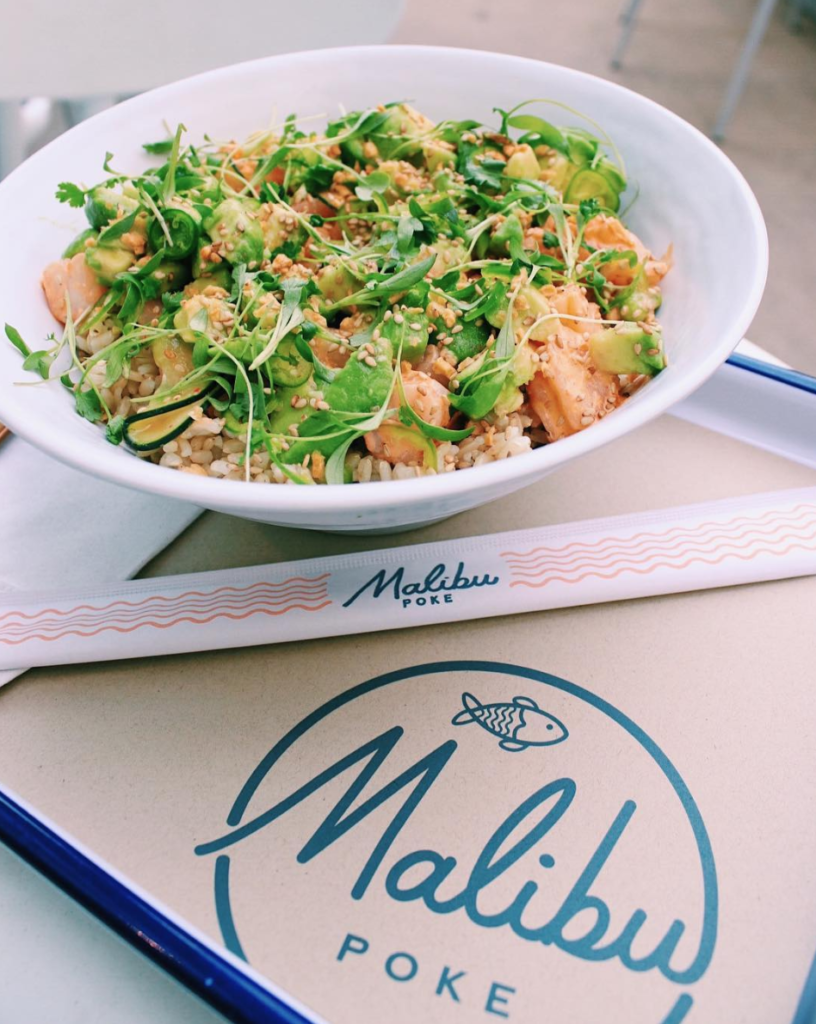 This poke restaurant opened in the Seaholm District last November. Customizable poke bowls allow guests to choose their favorite sushi-grade protein and toppings. The Malibu Poke menu also includes their own poke bowl creations (for those who have no clue what goes well together), appetizers, and sides.

Malibu Poke treated us to several dishes, including:

Vegan Garlic Ginger Tofu Bowl Over Massaged Kale
Spicy Aioli Shrimp Bowl Over Brown Rice
Bonito Aioli Tuna Bowl Over Cauliflower Rice
Red Miso Salmon Over Sushi Rice
Garlic Chili Edamame
Avocado & Chips
Check out these posts from our members:
See this blog post from Discovering ATX and Facebook post from Feastio.
Thank you, Malibu Poke, for having us!
Malibu Poke
211 Walter Seaholm Dr LR 115, Austin, TX 78703
(512) 609-8510
https://www.malibupoke.com

Hours:
Daily 11 a.m. to 9 p.m.